engagement rings
(inspiration, gold working)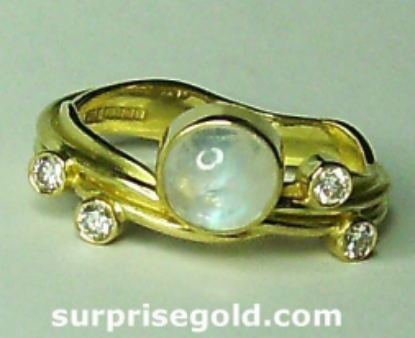 More Moonstone engagement Rings.
Unusual Engagement Rings. This design is shown in 18ct Yellow Gold, with Diamonds and a 6mm Moonstone.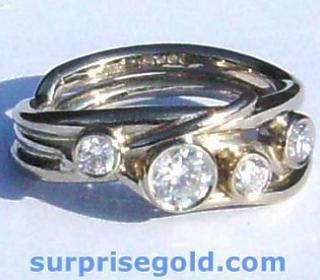 More Diamond Engagement Rings.
This ring in 18ct white gold has diamonds of 4mm, 3mm and two at 2.5mm. Available in yellow gold too.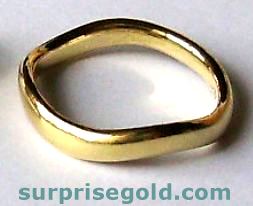 More Matching Wedding Rings.
Wavy Wedding Ring Sets. Women's wavy rings fit well when worn next to my engagement ring designs.
Testimonials:
"Hi Godfrey, we had our anniversary on the 1st December and I just love my ring, so thank you so much, it's really beautiful and I love that no one else has one like it! All good wishes,
Jill" (Canada).
blue diamond engagement rings

yellow diamond engagement rings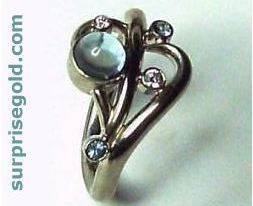 Aquamarine Rings.
The beautiful cabochon aquamarine is 5.5mm in diameter. There are also two smaller diamonds and two more aquamarines.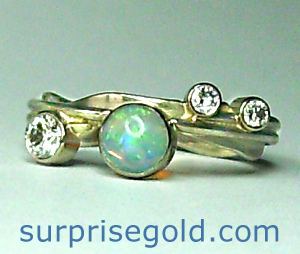 Opal and Diamond Rings.
This ring in 18ct gold, has an Opal with Three Diamonds in my Clouds 11 design.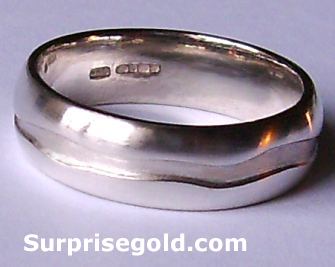 More Mens Wedding Rings.
This ring in 18ct white gold has a dramatic river bed around it! Available in yellow gold too.
"Hi Godfrey, I just wanted to send you a quick email to say thank you once again for all your help with the ring that I ordered. I proposed to my girlfriend on the weekend and she loved the ring... and said 'yes' of course. Thank you very much for such a lovely ring.
Mitch" (UK).
Please me with any questions about a different size or type of diamond or gemstone.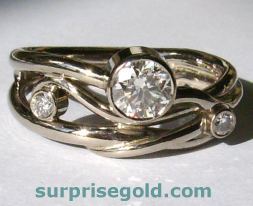 Half Carat Diamond.
This is a sinuous ring in 18ct white gold, set with a 5mm (half carat) diamond and two smaller diamonds.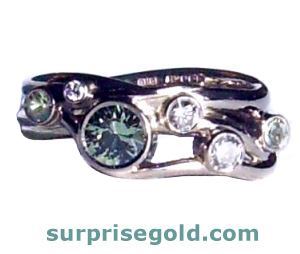 Green Sapphire Rings.
This ring has a 5mm green sapphire, three smaller diamonds and two smaller green sapphires.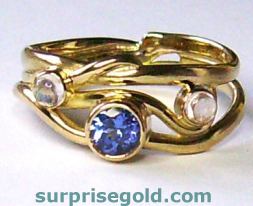 More Sinuous gold Rings.
This 18ct yellow gold ring is set with a tanzanite and two moonstones.
"Godfrey, I know that I haven't had the chance to contact you in months, but I wanted to say thank you once again for the Beautiful ring. It fits perfectly, and the design was magnificent. Also, it arrived right on time. Thank you again for all of your effort on this one of a kind engagement ring. Happy New Year to you and yours!! Best always,
Alexis" (US).

More testimonials.